OEM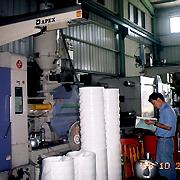 OEM Capacity
Production and sale, fluent supply, high quality, and multiple-choice.
Equipment
njection mold machine, Pattern machine, Automatic arm.
Monthly Capacity
600,000 pieces
Year of Experience
15
Certificate & Awards
UN
Other Services
Product Line
Industrial Pails: Paint Pails, Lubricant Pails, Buckets, Ink Can, Chemical Container, Screw Pails etc.
Consumer Pails: Baseball pails, Tennis ball pails, Detergent pails, Leisure Seat pails etc.
Food Containers: Honey pails, Juice pails, Tomato pulp pails, Butter pails etc
Others: Easy pump, Easy pull spout, Steel Drums tear-off cover, Lid Opener with Spanner etc.