Product
*Patent EZ Folding Lid Detergent Pails ,buckets, boxes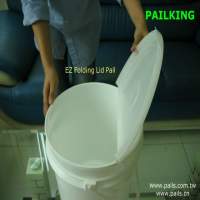 EZ Folding Lid Detergent Pails ,buckets, boxes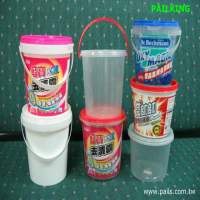 EZ Folding Lid Detergent Pails ,buckets, boxes
Product ID: CPK EZ3.5L-24L
New Patent EZ Folding Lid Detergent Pail!
Big Capacity:
Easy to open, easy to use, easy to close!

Small One:
Beautiful and Stylish.
Specifications:
Big Size:CPKEZ15L, CPKEZ5G, CPKEZ6G
Small One:SL1000, PK1L, CPK1L
Features:
Unique new design for convenient use;
Easy-tear strip as tamper proof lid;
Tearing off the easy-tear strip leaves a holder for easy lifting;
The lid can be folded (CPKEZ Series) and opened easily;
Reusable; Press down the lid to click it close;
The pails can be stacked up, with considerable loading;
The lid provides excellent sealing, or oil-seal can be added.