Product
Utility Pails , Plastic buckets, Plastic pails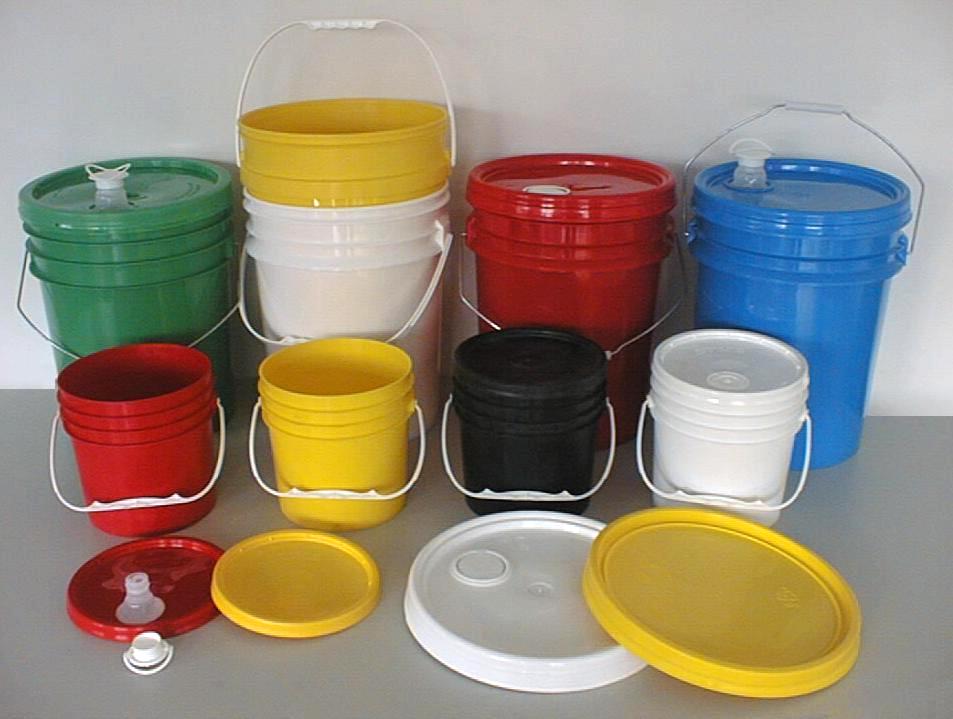 0.15L-24L Utility Pails
Product ID: PK0.15L-PK24L
Tell us your usage and specifications, and we will meet your needs!All PAILKING plastic pails have passed rigid quality tests. Our accumulated production, well over 100 million of pails, testifies to the satisfaction of customers worldwide!
Specifications:
Standard Sizes:

1 - 6.0 gallons ,0.15–24 liters

Customerize Sizes:

Please inquire if you are looking for particular capacities and specifications.

Standard Handles:

All pails, except 1L or less , come with standard sturdy plastic handles. Wire handle is available upon request.

Standard and Optional Colors:

Available in a full range of colors. White, Red, Green, Yellow, and Blue.

Standard Covers:

Standard covers all come with easy tear-strip.
Easy to open, fully reusable, and close airtight for protection.
Features:
More Durable:

Complying with UN standards, strong, rust-free, seamless & impact-resistant.

Money-Saving:
Better Advertisement:

High-quality printing on the pails for effective long-term advertising.

Safer:

Easy-Tear strip ensures easy opening; when used for liquids, the pull-up spout adds to your protection.

Environmentally Friendly:

Recyclable; consumers can use the pails for other purposes.

See more complete detail

| PN | Upper DIA.(mm) | Lower DIA.(mm) | Hight(mm) | 20' Container | 40' Container |
| --- | --- | --- | --- | --- | --- |
| PK-0.15L | 60 | 60 | 70 | 89,500 sets | 198,000sets |
| PK-0.4L | 90 | 90 | 85 | 31,000 sets | 68,500 sets |
| PK-0.6LA | 107 | 90 | 102 | 29,000 sets | 58,000 sets |
| PK-0.6LB | 107 | 90 | 102 | 29,000 sets | 58,000 sets |
| PK-1LA | 114 | 100 | 135 | 36,000 sets | 73,000 sets |
| PK-1LB | 120 | 100 | 143 | - | - |
| PK-1LC | 120 | 120 | 122 | 8,000 sets | 17,500 |
| PK-3L | 182 | 153 | 165 | 15,000 sets | 30,000 sets |
| PK-3.785L | 179 | 168 | 200 | 13,500 sets | 27,000 sets |
| PK-1G | 197 | 173 | 200 | 11,000 sets | 22,000 sets |
| PK-2.5G | 265 | 235 | 260 | 4,000 sets | 8,000 sets |
| PK3G | 315 | 278 | 278 | 3,400 sets | 6,900 sets |
| PK3.5G | 299 | 263 | 287 | 2,800 sets | 5,700 sets |
| PK18L | 300 | 257 | 366 | 3,200 sets | 6,500 sets |
| PK5G-PM2 | 298 | 264 | 365 | 2,500 sets | 5,000 sets |
| PK5G-PM3 | 302 | 262 | 365 | 2,600 sets | 5,500 sets |
| PK5G-PM5 | 300 | 259 | 380 | 2,500 sets | 5,200 sets |
| PK20L | 364 | 314 | 368 | 3,000 sets | 6,000 sets |
| PK24L | 302 | 263 | 432 | 2,500 sets | 5,000 sets |
Order Information:
Minimum Order: Negotiable
FOB: Taiwan or China