Product
Plastic Boxes, Screw Pails, Nail Pails, Fastener Pails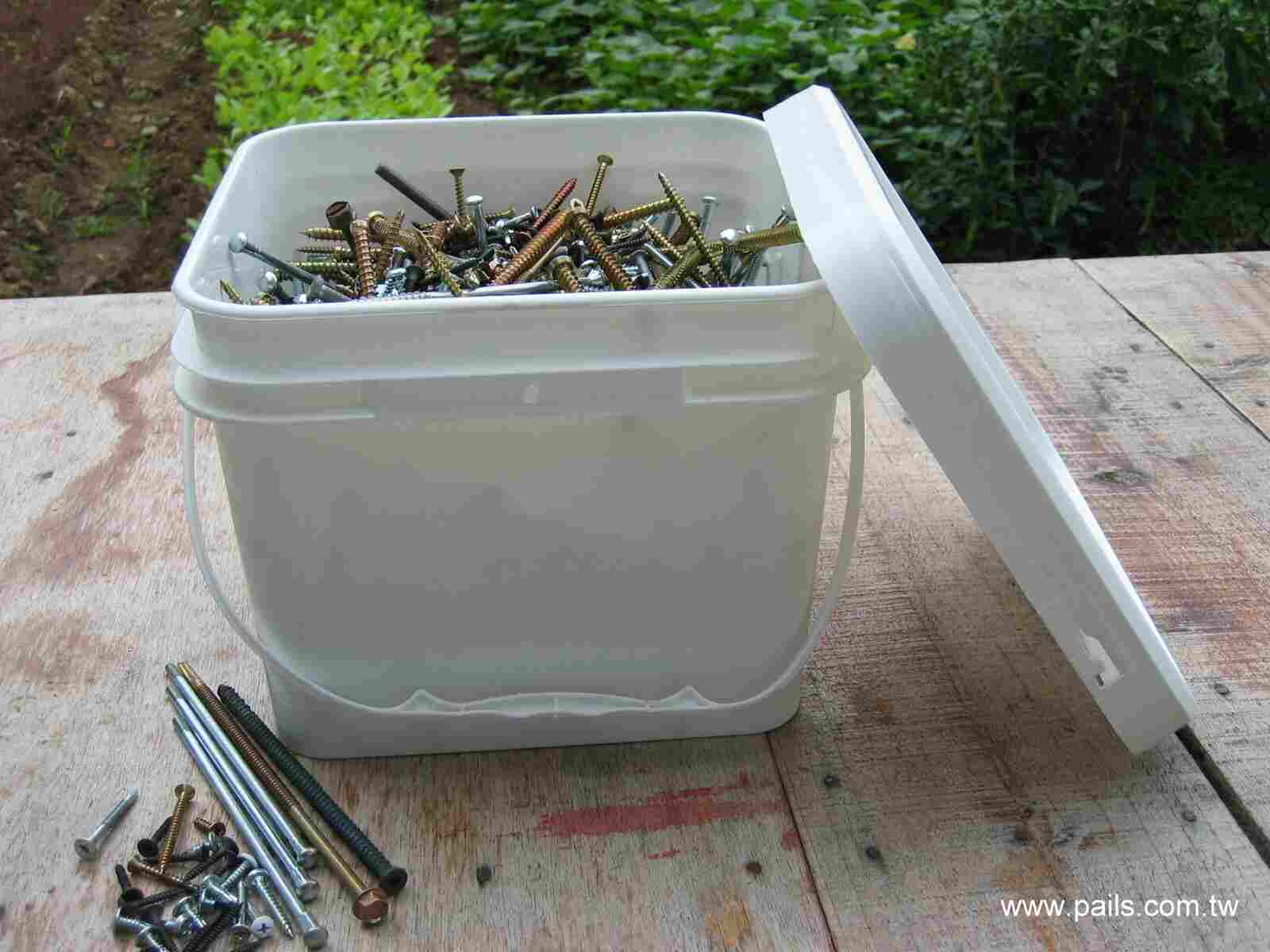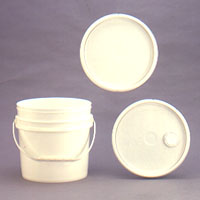 Product ID: PK2G, PK2.5G
The best choice for medium- and large-quantity packaging for screws, nails & fasteners, providing maxium protection for the user and the products. All PAILKING plastic pails have passed rigid quality tests.
Specifications:
Standard Sizes:
Customerize Sizes:

Please inquire if you are looking for particular capacities and specifications.

Standard Handles:

Come with standard sturdy plastic handles. Wire handle is available upon request.

Standard and Optional Colors:

Available in a full range of colors. White, Red, Green, Yellow, and Blue.

Standard Covers:

Standard covers all come with easy tear-strip.
Easy to open, fully reusable, and close airtight for protection.
Features:
More Durable:

Complying with UN standards, strong, rust-free, seamless & impact-resistant.

Money-Saving:

Can be stacked for easy storage, saving warehousing & transportation costs.

Better Advertisement:

High-quality printing on the pails for effective long-term advertising.

Safer:

Providing maxium protection for the user and the products.

Environmentally Friendly:

Recyclable; consumers can use the pails for other purposes.