Product
Pet Food Containers, Pet Pails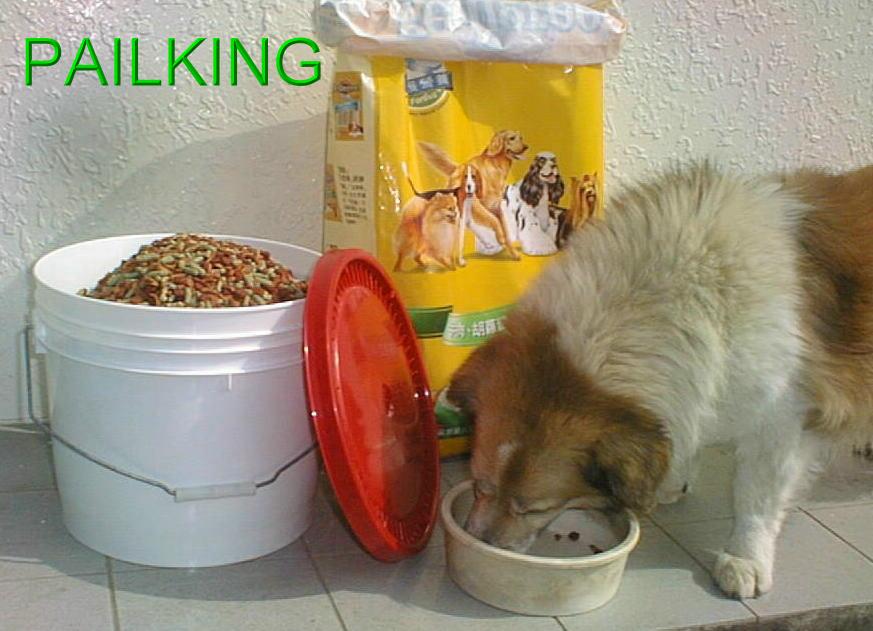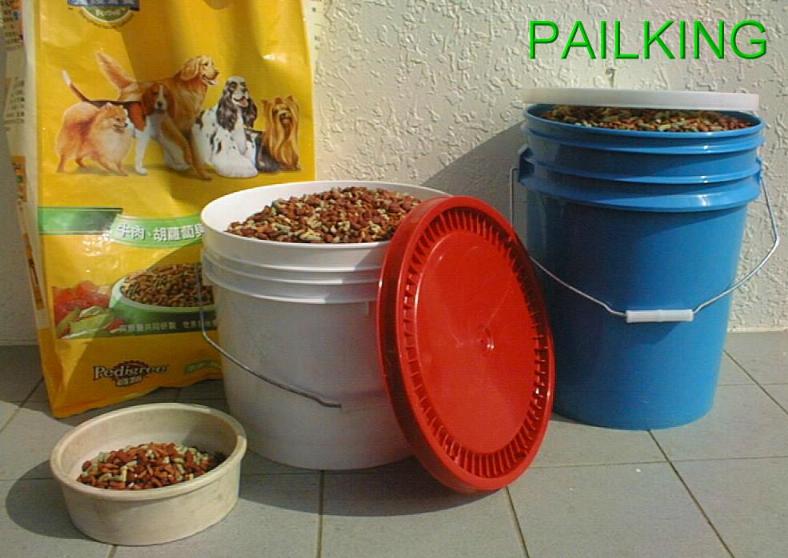 Product ID: FDA 3.5G-6G Pails
Quality dry pet food can be expensive so why not preserve your investment! With an airtight lid, the PAILKING locks in the freshness and flavor that your pet deserves.
Specifications:
Standard Sizes:

3.5 - 6.0 Gallons ,15Kgs-24Kgs

Customerize Sizes:

Please inquire if you are looking for particular capacities and specifications.

Standard Handles:

All pails, except 1L or less , come with standard sturdy plastic handles. Wire handle is available upon request.

Standard and Optional Colors:

Available in a full range of colors. White, Red, Green, Yellow, and Blue.

Standard Covers:

Standard covers all come with easy tear-strip.
Easy to open, fully reusable, and close airtight for protection.
Features:
Impact resistant Food Grade plastic
Withstand 190℉, steam sterilization or frozen
Secure reclosure to keep contents fresh
Lightweight, long wearing & reusable
Prevents pest and insect invasions
Consumer-friendly covers, EASY to open and close
Color Coded Packages