Product
Food Containers, Pickled Fruit Pails, Honey Pails, Tomato Juice Pails, Butter Containers,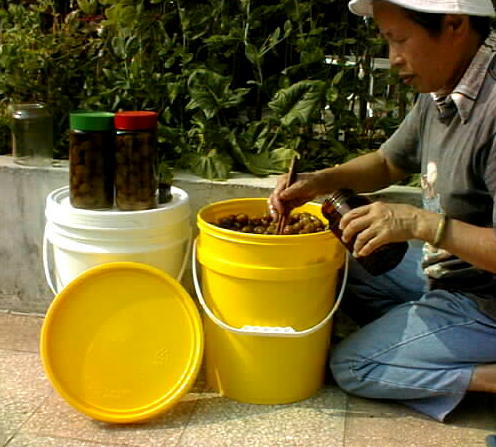 0.15L-24L Utility Pails
Product ID: PK1L-PK24L Pails
(FDA & USDA Approved Resin)
Keep Food Clean & Safe!
The Perfect plastic containers for all your food storage needs!Colorful, 2.5-6 gallons, tapered- sided, heavy duty, constructed of Polypropylene (PP) or High Density Polyethylene (HDPE) resin, with ribbed reinforcements for strength & an O-ring that seals airtight.
Specifications:
Standard Sizes:

1 - 6.0 Gallons ,1L–24 liters

Customerize Sizes:

Please inquire if you are looking for particular capacities and specifications.

Standard Handles:

All pails, except 1L or less , come with standard sturdy plastic handles. Wire handle is available upon request.

Standard and Optional Colors:

Available in a full range of colors. White, Red, Green, Yellow, and Blue.

Standard Covers:

Standard covers all come with easy tear-strip.
Easy to open, fully reusable, and close airtight for protection.
Features:
Impact resistant Food Grade plastic
Withstand 190℉, steam sterilization or frozen
Secure reclosure to keep contents fresh
Lightweight, long wearing & reusable
Prevents pest and insect invasions
Consumer-friendly covers, EASY to open and close
Covers with flexible pull spouts available
Color Coded Packages
Great For:

Pickled Vegetables、Pickled Fruits、Rice & Grains、Legumes、Honey、Dried Fruit、Mixes、Juices